Glycerine, Its name comes from the Greek word Glykys, meaning sweet, but this once considered insignificant product sprung from less humble beginnings. 
Glycerine is a trihydric Sugar Alcohol (polyol) that presents as a colourless, odourless, viscous and slightly sweet liquid. It is commonly used as –
• A sweetener, to make medicine more palatable
• A Humectant, to keep foods moist
• A moisturiser, to keep skin supple
• A solvent, to carry flavours/colours and to dissolve grime
• A plasticiser, to improve texture in, icing/frosting and confectionary
• A lubricant, to maintain the machinery that manufactures surface coatings, resins, paper, rubber, plastics and urethane polymers.
Let's dig a little deeper shall we.
In the beginning…
Glycerine was first synthesised in the late 1700's by soap manufacturers but at the time, it was considered an economically insignificant product. In 1846 Nitro-glycerine is developed by Ascanio Sobrero by treating glycerol with a mixture of nitric and sulphuric acid. Then in 1866, a Swedish chemist named Alfred Nobel developed Dynamite, an improvement of nitro-glycerine.
Feats of engineering such as the Panama Canal and Central Pacific Railroad would not have been possible without dynamite. Suddenly, Glycerine was no longer considered an economically insignificant product.
From economically insignificant to a necessity.
Glycerine is now produced on a much larger commercial scale by hydrolysis or transesterification of vegetable oil, which produces fatty acids, soap noodles, or Biodiesel whilst generating crude glycerine as the by-product.
Crude glycerine is further refined by vacuum distillation and bleaching with activated carbon to produce a 99.7% pure pharmaceutical grade material that is safe for human consumption, and is a necessary component in a variety of household products, most notably food, cleaning agents and toiletries.
And because Glycerine is a humectant, it is commonly used in skin care products with other types of moisturizing agents, to trap the moisture that it then draws into the skin.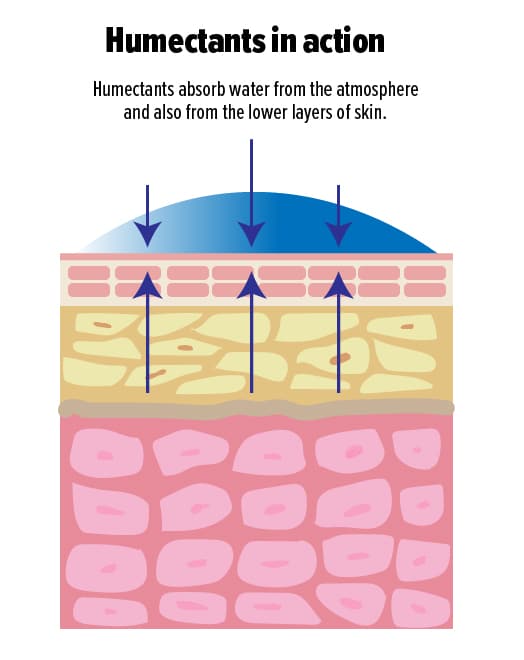 According to a 2016 study, Glycerine is "the most effective humectant" in comparison with numerous others.
Where can I get it?
Redox supplies thousands of tonnes of Glycerine annually to customers based in New Zealand, Australia, Malaysia and USA, including to some well-known multinational brands whose everyday products are likely sitting at home in your Kitchen, Bathroom, or Laundry.
Want to know more? Contact one of our industry specialists today and ask them about Glycerine.