Skip to Content
Skip to Navigation
As the seasons change and winter approaches, planning ahead for your agricultural needs is crucial. Controlling insect and pests on your valuable crops, such as scale, mites, and codling moths, is paramount. That's why now is the perfect time to consider Ovispray for your winter oil spraying program.
At Redox, we understand the challenges growers face in maintaining healthy and pest-free crops. We recommend Ovispray as your go-to solution for effective pest control. Ovispray is an APVMA-approved Agricultural spraying oil designed to combat insect pests that threaten your crops during winter.
Ovispray is registered for use on various crops, including,
Grapes, 

Pome Fruit, 

Stone Fruit, 

Avocado, 

Custard Apples, 

Kiwifruit, 

Mango, 

Citrus, and 

ornamentals. 
It offers versatile benefits beyond winter oil spraying. This remarkable product can also serve as a wetter/penetrant for herbicide applications, boosting their efficacy. Furthermore, when mixed with fungicides and insecticides, Ovispray enhances its performance, giving you even greater protection against harmful pathogens and pests.
How can we help
As the exclusive distributor for Ovispray in Australia, we offer it in 200L drums and 1000L IBCs, ensuring you have an adequate supply for your agricultural operations. With an active ingredient of 800 g/L petroleum oil, Ovispray delivers consistent and reliable results, safeguarding your crops throughout the winter season.
Make sure your crops are protected from insect and pests this winter. 
We understand that every crop is unique, and our team is committed to tailoring solutions that meet your requirements. Contact your dedicated Redox representative or fill in the below form and one of our team members will get in touch.
Through a careful and detailed analysis of a customer's crops, fertiliser application rates and exploring Redox's range of products, we aim to deliver the best advice tailored specifically to each grower.
At Redox, we empower our Agronomists to drive success on the farm. Our experienced team of specialists are eager to find solutions that enable our partners in agriculture to optimise their yield and reduce costs while maintaining a high production level.
"I take great pride in the positive outcomes we produce on farms," said veteran Redox Agronomist Ian Gardner. 

"…our work and dedication on a Raspberry crop recently resulted in 25 tonnes per hectare within 18 months – exceeding what standard practices could have achieved alone! The farmer was thrilled with this result."
 Welcome aboard Diego 
Diego Farias is our newest Agronomist; he hails from Brazil, bringing a wealth of knowledge and experience to Redox and boasts an impressive background and expertise. With his Bachelor's Degree in Agriculture as well as honing his skills specializing in plant nutrition, he has gained invaluable experience from internships at soil and plant analysis laboratories to working with broad acre crops such soybean seed, cotton & corn for years.
In addition to this impressive work history Down Under he has been passionate about protected cropping (Tomato Capsicum Eggplant Cucumber etc.), providing agronomic aid for vegetable growers including managing soil/plant nutrition issues alongside pest & disease control plus hydroponic systems.
"Going on-site and meeting with our customers to understand what they need is crucial, but it's also a wonderful way to connect with them and get to know them personally. Growing up on a farm, my love for agriculture goes back to being a young boy. I'm now driven by an unrelenting dedication and passion to share that knowledge with the growers who depend on me; together, we have forged strong relationships built of mutual understanding and respect," says Diego Farias, our newly appointed Agronomist working out of our Adelaide office. 
As innovators of new farm technologies and educators for existing practices, agronomists ensure that crops can be grown sustainably yet profitably — a crucial balance when it comes to protecting our planet's future.
Our Redox Agronomists will
Collect and analyse data and samples of produce, feed, and soil to study other factors affecting production.

They will advise farmers about techniques for improving the production of crops, pest/weed control, soil improvement etc.

They will also study environmental factors that affect commercial crop production, pasture growth & animal breeding and develop procedures and techniques for solving agricultural problems & improving production efficiency.
We offer an exciting environment for career-driven individuals who share our commitment towards progress and innovation.
If this sounds like you, we would love to hear from you.
Magnesium sulphate, often known as Epsom salt, is a versatile chemical utilised in various markets. With its long history, its use cases are as extensive as they are varied. 
In 1618, a villager named Henry Wicker at Epsom in England tried to provide his cattle water from a well. They refused to drink it because of the bitter flavour of the water. However, the farmer discovered that the water healed wounds and rashes. The fame of Epsom salts grew over time. 
Eventually, it was recognised to be magnesium sulphate, MgSO4.
How is 
magnesium sulphate used?
Primarily used as a foliar and irrigated fertiliser in the agriculture sector where it improves soil fertility, creating an environment conducive to growth.
Another industry it is commonly used in is the animal nutrition industry, where it is used in animal feed (feed grade) to aid the metabolism of carbohydrates, lipids (fats) and proteins and for nerve activity and muscle contraction.
More recently, magnesium sulphate has experienced increased use in the pharmaceutical and health sectors with applications such as bath salts and isolation tanks.
It is even used as an active ingredient in pain-relieving lotions, creams and oils within the personal care industry.
Yet, there are instances of it being used in sectors as diverse as:
Food preparation where Magnesium sulphate is used as a brewing salt in 

beer production

 and is used as a coagulant for making tofu.

Construction, where it can be found being used to prepare specific types of cement by the reaction between magnesium oxide and magnesium sulphate solution.
The Redox advantage
Redox's magnesium sulphate is available in various packing sizes, including 25kg bags and bulker bags, coming in a range of forms (heptahydrate, anhydrous, trihydrate, monohydrate) and conforming to many monographs (FCC, BP/USP, OMRI) 
At Redox, we take the time to understand our markets and employ a team of skilled specialists to help guide and advise our clients. Our scale efficiency allows us to keep expenses low. At the same time, our broad selection provides clients with a "one-stop-shop" alternative for services in many sectors.
Contact one of our experts to discover how Redox can be an essential element of your sourcing strategy.
MMB (3-methoxy-3-methyl-1-butanol) is a unique, environmentally friendly alcohol solvent. It's a clear, colourless and completely water-soluble liquid with the mildest of odours. However its best and most noteworthy property, is its eco-friendly application across a vast range of products and industries. 
Thanks to MMB's low toxicity and ready biodegradability, it is recognised as a human and environment friendly solvent, and can be used in European Ecolabel formulations. In fact, MMB has global registration in over 12 nations with it passing the US Environment Protection Authority (EPA) DfE certification for solvents in 2009, and is listed on Cleangredients due to its low toxicity profile.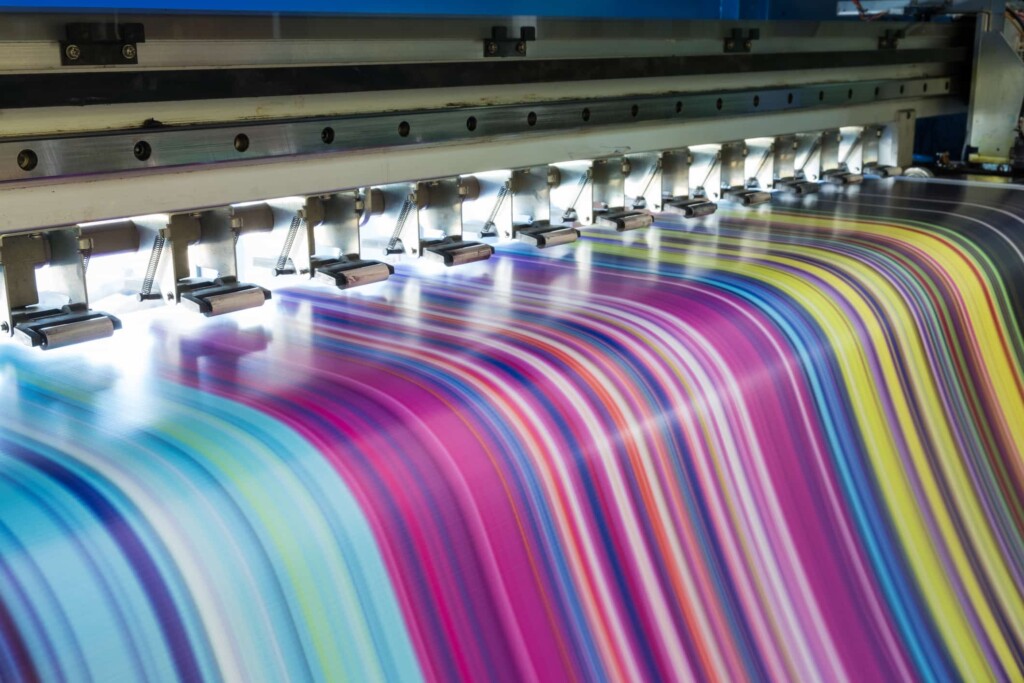 MMB's applications are wide ranging, being used in air fresheners and detergents in households, paint and printing chemicals, as a solvent for insecticide and herbicides in the agricultural sector and even as an industrial cleaner for electronics, printed circuit boards and metal parts.
Having a sustainable mindset is at its core and putting the planet and future generations first, MMB is paving the way for a cleaner, greener and healthier planet. Its flexibility is a triumph for our planet and with more and more products choosing MMB over less environmentally forward thinking solvents we wanted to highlight this worker for the environment on Earth Day.
To find out more about Earth Day make your way to their website for a more comprehensive outline.
If you'd like to know more about MMB, please contact one of our industry specialists today.
Our Partnering Manufacturers