Skip to Content
Skip to Navigation
For comprehensive animal nutrition, it is well known that the use of in-feed antibiotics has until now, been the main strategy for controlling Clostridium perfringens- associated necrotic enteritis in poultry production. Recently, due to the fear of development of antibiotic resistant microbes, there is a strong trend to totally ban the inclusion of non-therapeutic antibiotics in poultry and swine feed.
Although various alternatives to antibiotics including probiotics, organic acids, enzymes, yeast peptide, prebiotics, essential oils and vaccination have been developed, no single satisfactory non-antibiotics measure against C. perfringens has been identified.  
Probiotics have been defined as the live microbial feed supplement which beneficially affect the host animal by improving its intestinal balance and overall animal nutrition.
Probiotics where originally derived from lactic acid bacteria (LAB) fermented dairy products and the faecal microbiome. Traditionally probiotics was thought to produce short chain fatty acids, optimise IgA production, modulate homeostatic bile acids production, and increase the integrity of intestinal epithelial layers.
In recent years, new technology and new fermentation method have been developed to select more specific super bacteriostatic strain for the new generation of probiotics (Clostide).
In the Figure 1, it is clearly shown that the antibacterial ability of Bacillus Licheniformis HJ135 developed by Vega group is 20 times than that of normal stain.
In broiler chickens challenged with perfringens, adding 300 grams/MT Clostide significantly reduced incidence of Necrotic enteritis; FCR was improved by 7 points.
In laying chicken hens, adding 300 grams/Mt Clostide improved egg production by 4.8% and significantly mortality rate.
In sows, adding 500 grams/ MT Clostide at 90 days after gestation significantly improved piglet weaning liveability and average daily weight gain was improved by 11.6%.
For weaned piglets, the addition of 500 grams /MT Clostide increased body weight gain by 4.15%; Diarrhea rate was reduced from 10.65% to 2.65%.
Want to know more? contact one of our industry specialists and ask them today
In today's Animal Nutrition Insights, Redox's Animal Nutritionist Dr Yumin Bao shares information on Yeast Peptides and how their inclusion in animal feed can improve several conditions that often affect animal health.
Yeast peptide is a naturally occurring molecule with 19 unique amino acids, long lasso structure antimicrobial peptide from the bacteria Citrobacter braakii.
Usually, this peptide has been referred to as the host defence peptide to directly kill bacteria, yeasts, fungi and virus. Because this peptide exhibits a net positive charge and a high ratio of hydrophobic amino acids, it can selectively bind to negatively charged bacterial membranes and is able to cross the membrane to inhibit RNA synthesis, resulting in lysis of the targeted pathogens such as E.coli and Semolina.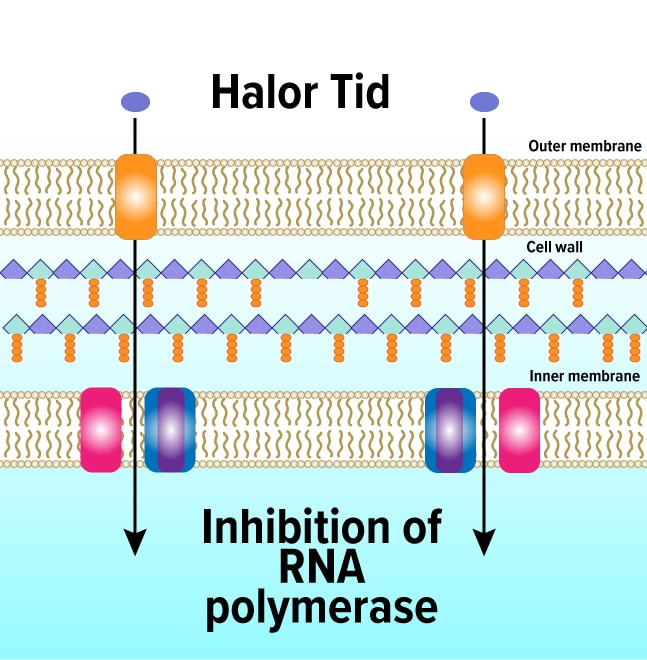 Therefore, different from antibiotics, it is difficult for pathogens to develop the resistance to this peptide since it would require drastic changes in the composition of membranes in targeted bacteria.
It has been demonstrated that the addition of this yeast peptide can improve several conditions in the below animals:
Weaning piglets with an average body weight at 7.98 kg for 28 days –
significantly reduced diarrhoea incidence from 12.4% to 6.74%
increase daily body weight gain by 7.1%
feed conversion ratio by 8%.
Laying hens –
increased egg production by 3.8%
significantly reduced broken eggs and mortality rate.
In broiler chickens, compared with the antibiotic treatment, the combination of this yeast peptide and the acidifier significantly reduced the mortality rate and improved body weight gain by 8.4%. As well in ruminants such as lambs, this yeast peptide has the significant effect on the prevention of urethral calculus.
In a field trial study conducted in China, the incidence rate of urethral calculus in three farms were 5.56%, 4.55% and 1.45%, respectively, one week after using the yeast peptide, the incidence of urinary stone dropped to zero due probably to the fact that the yeast peptide reduces pathogens infections.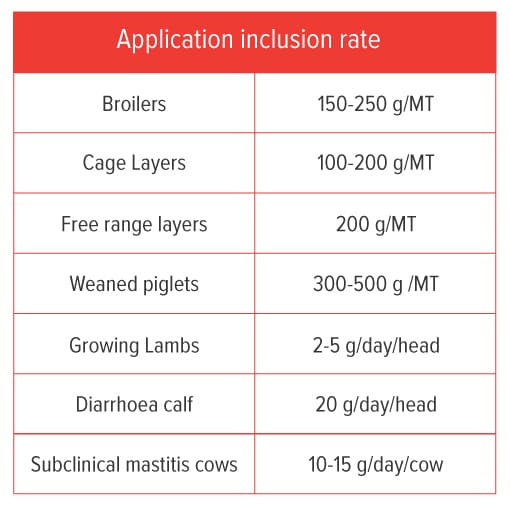 Want to know more? Contact one of our industry specialists and ask them today.
Butyric acid is an important short chain fatty acid that has antimicrobial activity and is now being widely used as feed additives to control pathogens.
Butyric acid is produced within the animal intestinal lumen by bacterial fermentation of undigested dietary carbohydrates and endogenous proteins. 90% of this butyric acid is metabolized by cecal epithelial cells or colonocytes to provide multiple beneficial effects on gut health.
However, free butyric acid has an offensive odour and is difficulty to handle in practice. In addition, free butyric acids has been shown to be largely absorbed in the upper gastro-intestinal tract, resulting in the majority not reaching the large intestine, where butyric acid would exert its major function.
Therefore, commercial sodium salt butyrate has been developed to ease the handling and prevent the release of butyric acid in the upper gastro-intestinal tract.
But tributyrin consists of butyric acid and mono-butyrin and in the upper gastro-intestinal tract, tributyrin is hydrolzed into butyric acid and α-mono-butyrin but in the hindgut, the major molecule will be α-monobutyrin which provides more energy, to boost muscle growth and to promote capillary development for better nutrients transportation.
There are a number of disorders associated with the gut health of chickens including:
diarrhoea
malabsorption syndrome
coccidiosis
necrotic enteritis
The addition of tributyrin has been widely used to combat gut disorders, and ultimately enhance chicken gut health.
In layer chicken hens, it is able to improve calcium absorption in particular in older laying hens and improve eggshell quality.
In piglets the weaning transition is a critical period due to severe stress resulting from shifting from liquid to solid feed, changing in environment, and mixing with new pen mates.
In a recent piglet trial we conducted in Rivalea, it is clearly shown that adding 2.5 kg Tributyrin /MT post weaning diets for 35 days improved body weight gain by 5% and feed conversion ratio by 3 points.
Tributyrin can also be used in milk as a replacer for whole milk and partially negates the negative effect that milk replacers have on rumen development.
Want to know more? Contact one of our industry specialists today and ask them today.
Glycerine, Its name comes from the Greek word Glykys, meaning sweet, but this once considered insignificant product sprung from less humble beginnings. 
Glycerine is a trihydric Sugar Alcohol (polyol) that presents as a colourless, odourless, viscous and slightly sweet liquid. It is commonly used as –
• A sweetener, to make medicine more palatable
• A Humectant, to keep foods moist
• A moisturiser, to keep skin supple
• A solvent, to carry flavours/colours and to dissolve grime
• A plasticiser, to improve texture in, icing/frosting and confectionary
• A lubricant, to maintain the machinery that manufactures surface coatings, resins, paper, rubber, plastics and urethane polymers.
Let's dig a little deeper shall we.
In the beginning…
Glycerine was first synthesised in the late 1700's by soap manufacturers but at the time, it was considered an economically insignificant product. In 1846 Nitro-glycerine is developed by Ascanio Sobrero by treating glycerol with a mixture of nitric and sulphuric acid. Then in 1866, a Swedish chemist named Alfred Nobel developed Dynamite, an improvement of nitro-glycerine.
Feats of engineering such as the Panama Canal and Central Pacific Railroad would not have been possible without dynamite. Suddenly, Glycerine was no longer considered an economically insignificant product.
From economically insignificant to a necessity.
Glycerine is now produced on a much larger commercial scale by hydrolysis or transesterification of vegetable oil, which produces fatty acids, soap noodles, or Biodiesel whilst generating crude glycerine as the by-product.
Crude glycerine is further refined by vacuum distillation and bleaching with activated carbon to produce a 99.7% pure pharmaceutical grade material that is safe for human consumption, and is a necessary component in a variety of household products, most notably food, cleaning agents and toiletries.
And because Glycerine is a humectant, it is commonly used in skin care products with other types of moisturizing agents, to trap the moisture that it then draws into the skin.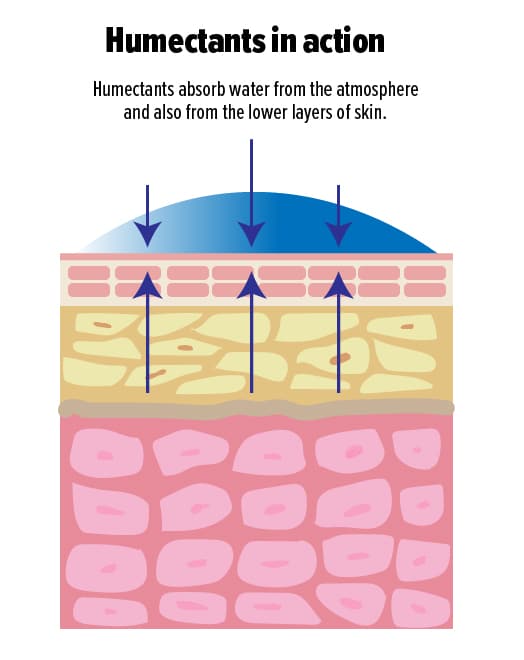 According to a 2016 study, Glycerine is "the most effective humectant" in comparison with numerous others.
Where can I get it?
Redox supplies thousands of tonnes of Glycerine annually to customers based in New Zealand, Australia, Malaysia and USA, including to some well-known multinational brands whose everyday products are likely sitting at home in your Kitchen, Bathroom, or Laundry.
Want to know more? Contact one of our industry specialists today and ask them about Glycerine.
MMB (3-methoxy-3-methyl-1-butanol) is a unique, environmentally friendly alcohol solvent. It's a clear, colourless and completely water-soluble liquid with the mildest of odours. However its best and most noteworthy property, is its eco-friendly application across a vast range of products and industries. 
Thanks to MMB's low toxicity and ready biodegradability, it is recognised as a human and environment friendly solvent, and can be used in European Ecolabel formulations. In fact, MMB has global registration in over 12 nations with it passing the US Environment Protection Authority (EPA) DfE certification for solvents in 2009, and is listed on Cleangredients due to its low toxicity profile.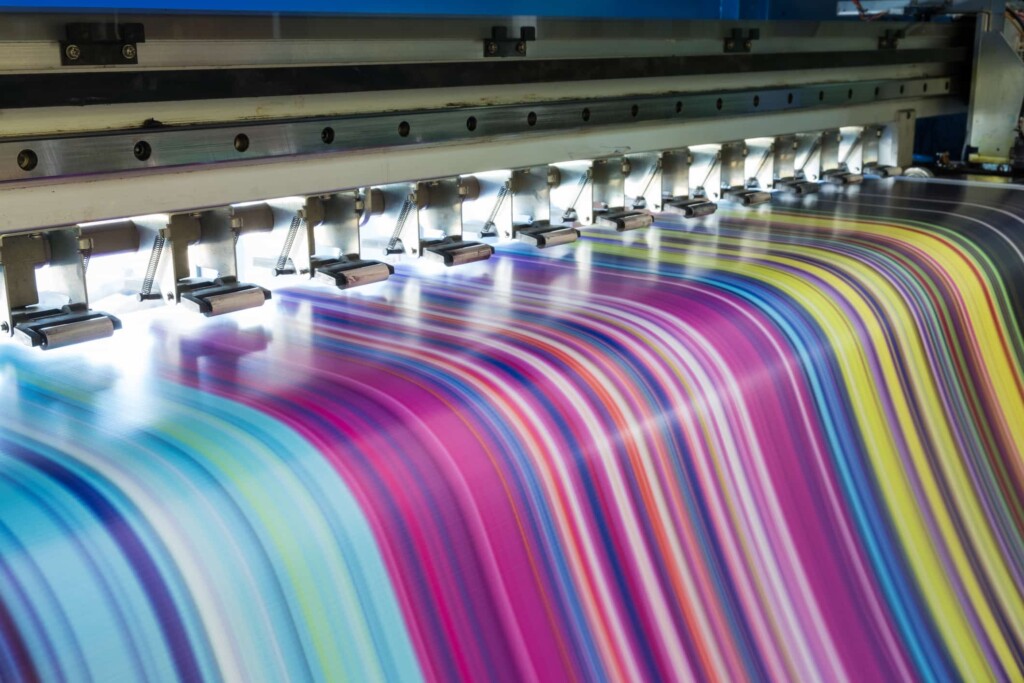 MMB's applications are wide ranging, being used in air fresheners and detergents in households, paint and printing chemicals, as a solvent for insecticide and herbicides in the agricultural sector and even as an industrial cleaner for electronics, printed circuit boards and metal parts.
Having a sustainable mindset is at its core and putting the planet and future generations first, MMB is paving the way for a cleaner, greener and healthier planet. Its flexibility is a triumph for our planet and with more and more products choosing MMB over less environmentally forward thinking solvents we wanted to highlight this worker for the environment on Earth Day.
To find out more about Earth Day make your way to their website for a more comprehensive outline.
If you'd like to know more about MMB, please contact one of our industry specialists today.
Our Partnering Manufacturers
Redox opens up a world of opportunity giving you access to more than 850 of the world's best manufacturers.