Skip to Content
Skip to Navigation
Did you know that Hydrochloric Acid is also known as HCL, muriatic acid, or spirits of salt? It's utilised in a variety of industrial and commercial settings. For those who work in industries that use this chemical, it's vital to understand the most common applications, what they accomplish, and what you need to know to handle them safely and responsibly.
Hydrochloric Acid is an odourless, colourless solution with a pungent smell. But behind this almost invisible veneer lies a powerful punch. For instance, Hydrochloric Acid can react with metals to form an explosive gas. Yet, it can also be found in many home cleaning products.
Hydrochloric Acid is classified as a class 8 hazardous product, i.e. it's a corrosive substance and can cause burns and irritation to the skin. Due to its corrosive properties, extreme care must be taken when handling this product. Make sure to wear appropriate safety equipment when handling hydrochloric acid. Ensure to avoid direct eye contact; if this occurs, seek immediate medical advice. 
We recommend you consult the safety data sheet when using, storing or handling the product.
Hydrochloric Acid in the market and its many uses
This potent acid is found in many industries and has a wide range of uses.
The most significant end uses for Hydrochloric Acid are steel pickling, oil well acidising, food manufacturing, producing calcium chloride, and ore processing.
We also find substantial use of Hydrochloric Acid across many other industries like:
Mining, 

water treatment, 

oil/gas, 

detergents, 

leather, building, 

textile, 

rubber, 

photography. 
How its used also varies significantly. For instance, in water treatment, it's used to control pH levels, or in swimming pools, it can help remove any stubborn algae from the floors and walls of your pool. 
In acidising oil wells, it helps remove carbonate reservoirs, or limestones and dolomites, from the rock. It's used in laboratories for acid-base titrations and for producing organic and inorganic compounds like PVC.
In 2020 the global Hydrochloric Acid market size was US $7.8 billion and was expected to record a revenue CAGR of 1.5% over the forecast period through 2028. 
How can we help you?
Redox's Hydrochloric Acid is available in various pack sizes, including 20-litre carboys, 240 kg drums, 1150 kg IBCs and bulk tanker/Isotainers loads. The product comes in a range of strengths ranging from 6% to 33%, with 32% hydrochloric acid being the main commonly used strength.
Contact one of our experts to discover how Redox can be essential to your sourcing strategy.
Dextrose is the name of a simple sugar mainly derived from grains such as corn or root plant. Find out how Redox can become integral to your Dextrose sourcing strategy.
What is Dextrose & how is it used?
Dextrose is used in many products because it has several beneficial effects and is widely available. Its often used as a sweetener or preservative or to neutralise food that is too spicy or salty. It has a high glycaemic index, increasing blood sugar levels quickly and is an excellent source of energy.
It's frequently used and commonly found in the below food items:‌
Sauces‌
Seasoning mix‌
Chips‌
Cured meats‌
Canned foods‌
Pickles‌
Crackers
Fruit jams
Our Dextrose can also be used in animal feed /pet food and various industrial usage; however, they are more commonly used in confectionery, beverages, dry mixes and meat treatment because it adjusts sweetness and refreshes taste.
Does it have medicinal applications?
Dextrose is periodically prescribed by doctors alone or combined with other medications. It's usually administered either intravenously or orally. It can be used to treat low blood sugar and dehydration, as well as to provide nutrition.
How can we help?
Our Dextrose is a non-GM product, available in both Monohydrate and Anhydrous variants and meets rigorous standards while retaining its authentic essence and taste. It is available in 15-25kgs bags and 800kgs bulk bags, which we routinely supply to our customers around the globe.
Redox is in a great position to meet and surpass your expectations. So contact one of our specialists by filling in the below form and have one of our team get in touch with you.
Mint has been rumoured to have been in use across Japan for more than 2000 years, alleviating fever symptoms, headaches and re-energising both the body and the mind. In the west, we've come to appreciate these same effects.
Mentha Arvensis Botanica, typically known as Mint, Corn Mint, Wild Mint, and Japanese Mint, is used to produce Menthol Crystals. Menthol Crystals are a waxy substance and a solid component of Mint Oil. The Mint Essential Oil is derived from the Mint leaf through distillation.
This Mint Essential Oil is then frozen at -22 degrees Celsius. The freezing of the Essential Oil causes it to crystalise, forming Menthol Crystals.
They are similar to Mint Essential Oil because they offer the same wide range of benefits. On the other hand, they are highly concentrated, and only small amounts are required for effective relief.
Menthol may help alleviate symptoms of sickness – 
easier breathing, 

nasal congestion relief, 

soothing

 

sore throats, coughs, and sinus discomforts, 

immunity support, and 

stabilisation of emotions
What Industries are using them?
The worldwide Menthol Crystal market is growing at a tremendous rate, with its highest growth rates in recent years, and it is anticipated to surge even more between 2020 and 2027.
Their uses and benefits:
In Personal Care and Cosmetics
It is a critical ingredient in skin and beauty products and carrier oils.

Its minty, fresh scent is frequently used in fragrances, lotions, and colognes.

It helps relieve skin irritations, soothe itchy and dry skin, and revitalise and rejuvenate the skin.

It helps to nourish and strengthen the hair and promote healthy hair development.
For the Pharmaceutical Industry
commonly used to help with digestive and stomach disorders, 

may relieve nausea sensations, reduce discomfort, and 

can reduce fever and headaches, among other things.
In Aromatherapy
Menthol Crystals from Redox
Our Menthol Crystals meet rigorous standards while retaining nature's genuine essence and taste. 
They are available in various packing sizes, including 25kgs fibre drums and come in multiple qualities we routinely supply to our customers around the globe.
Redox is in a great position to meet and exceed your expectations. Contact one of our specialists or fill in the below form to learn how Redox can become an integral part of your sourcing strategy.
Could reduced crude protein (CP) diets reduce NH3 emission by 25% in chicken or pig farms? In today's Animal Nutrition Insights, Redox's Animal Nutritionist Dr Yumin Bao shares his research on amino acids and feed enzymes supplementation that could help to reduce the environmental impacts of poultry and pig production.
Poultry and swine farming has a significant environmental impact on climate change and air or water pollution. In the past decade, phytase, a feed grade enzyme, has been widely used in poultry and swine production to reduce inorganic phosphorus usage and pollution significantly. 
In recent years, the poultry and pig industry has successfully developed reduced crude protein (CP) diets by supplementing unbound crystalline L-Lysine, L-Methionine, L-Threonine, L-tryptophan, L-Valine, L-Isoleucine and L-Arginine, but not compromising chicken and pig performance. It is estimated that each 10 g/kg CP reduction in pig farms could reduce NH3 by 10%, and in poultry, each 15 g/kg CP reduction might reduce NH3 by 16% (Cappelaere et al., 2021). 
Based on recent broiler chicken studies at the University of Sydney, apart from L-Lysine, L-Methionine and Threonine, L-Valine, L-Isoleucine, and L-Arginine are added to broiler chicken diets could further reduce CP by 15g/kg.        
However, it is noticed that in the current CP reduction strategy, feed formulation was conducted by digestible lysine concentration and then balanced with other digestible amino acids, and undigested CP was not considered in the feed formulation. 
It is well-known that adding exogenous feed enzymes in poultry and swine diets could overcome the adverse effects of antinutritional factors and improve the digestion of dietary nutrients. 
While Xylanase is becoming a norm in Australian wheat-based diets to reduce digesta viscosity in chicken or pig gut, adding Protease and Mannase has recently been demonstrated to improve dietary amino acids digestibility by 3% and increase chicken body weight gain by 5%, respectively. 
Therefore, under the current commercial conditions, adding protease and mannase could reduce Digestible Lysine concentration from 1.1% to 1.0% in the finisher period, roughly another 10-15 g/kg CP reduction. 
In conclusion, in the current poultry and swine diets with supplementation of L-Lysine, L-methionine and L-Threonine, further adding L-Valine, L-isoleucine, L-Arginine, protease, and mannase could reduce at least 25 g/kg CP and accordingly reducing NH3 emission by 25% in chicken or pig farms.
Contact us today and ask us how we can assist with specialist advice from one of our nutritionists and offer the best price and service on any of the below products:
Magnesium sulphate, often known as Epsom salt, is a versatile chemical utilised in various markets. With its long history, its use cases are as extensive as they are varied. 
In 1618, a villager named Henry Wicker at Epsom in England tried to provide his cattle water from a well. They refused to drink it because of the bitter flavour of the water. However, the farmer discovered that the water healed wounds and rashes. The fame of Epsom salts grew over time. 
Eventually, it was recognised to be magnesium sulphate, MgSO4.
How is 
magnesium sulphate used?
Primarily used as a foliar and irrigated fertiliser in the agriculture sector where it improves soil fertility, creating an environment conducive to growth.
Another industry it is commonly used in is the animal nutrition industry, where it is used in animal feed (feed grade) to aid the metabolism of carbohydrates, lipids (fats) and proteins and for nerve activity and muscle contraction.
More recently, magnesium sulphate has experienced increased use in the pharmaceutical and health sectors with applications such as bath salts and isolation tanks.
It is even used as an active ingredient in pain-relieving lotions, creams and oils within the personal care industry.
Yet, there are instances of it being used in sectors as diverse as:
Food preparation where Magnesium sulphate is used as a brewing salt in 

beer production

 and is used as a coagulant for making tofu.

Construction, where it can be found being used to prepare specific types of cement by the reaction between magnesium oxide and magnesium sulphate solution.
The Redox advantage
Redox's magnesium sulphate is available in various packing sizes, including 25kg bags and bulker bags, coming in a range of forms (heptahydrate, anhydrous, trihydrate, monohydrate) and conforming to many monographs (FCC, BP/USP, OMRI) 
At Redox, we take the time to understand our markets and employ a team of skilled specialists to help guide and advise our clients. Our scale efficiency allows us to keep expenses low. At the same time, our broad selection provides clients with a "one-stop-shop" alternative for services in many sectors.
Contact one of our experts to discover how Redox can be an essential element of your sourcing strategy.
Lactic Acid is a versatile material found in a variety of innovative products that was first discovered by the Swedish chemist Carl Wilhelm Scheele in 1780 and produced commercially by Charles E. Avery in 1881. 
It's Applications in Industry?
Lactic Acid is a naturally occurring organic acid utilised in various industries, such as cosmetics, pharmaceuticals, chemicals, food, and, most recently, medical industries.
In the food industry, which accounts for a large portion of the demand (35%), it has several uses:
It acts as an acidifier for bread,
prevents the development of harmful bacteria in pickles, relishes, salad dressings,
adds a mild-tasting sourness to beverages and candy,
In dairy products, it is used to prevent fermentation and,
It is an essential ingredient in fermented foods, like yoghurt, butter, and canned vegetables.
However, it is also used as an antimicrobial in cleaning products, has applications in the leather tanning industry, in descaling processes, in the textile industry as a mordant (fixative) for dyeing, and can be converted to ethanol, propylene glycol, and acrylic polymers in the chemical industry.
Although it's been commercially available for a long time, it is only in recent decades that new uses have resulted in a tremendous increase in demand.
For example, its an essential building block in producing a range of new and innovative bioplastics, PLA or Polylactic Acid – the new generation of biodegradable polymers.
The use of Lactic Acid in manufacturing environmentally friendly, green solvents is another area for significant potential growth. Using it as a green solvent enriches the diversity and versatility of bio-based green solvents and could offer an effective means for designing environmentally benign synthetic systems.
Its application and innovative usefulness seem ever-growing, and in 2010, it was included in a report issued by the U.S. Department of Energy on chemicals that are considered potential building blocks for the future.
Lactic Acid from Redox
Redox is proud to work with leading manufacturers of Lactic Acid and Lactates globally and can create solutions for all customer requirements.
Redox supplies Lactic Acid in the Australian, New Zealand, Malaysian, and North American markets and is available in various packing sizes. These include 25kg carboys, 250kg steel drums and 1200kg IBCs.
We offer it in a range of varied strengths, with a powder form also available for specific applications. Our Lactic Acid conforms to the Food Chemicals Codex (FCC), ensuring our product's overall safety and integrity.
Contact one of our experts to discover how Redox can be an essential element of your sourcing strategy.
The Water Industry Operators Association of Australia (WIOA) is the peak national body for those working in operational roles in the water sector. . 
With its increasing national membership base, WIOA assists its members and water industry stakeholders in collecting, generating, and exchanging high-quality operational information.
Each year, WIOA host a variety of operationally focused conferences and exhibitions whose fundamental goals are:
The distribution of the latest "operational" technical and research-based information through platform and poster presentations.
Update of knowledge and skills plus network development by operations staff through interaction with fellow Water Industry employees.
Provide opportunities to view and discuss the latest advances in technical equipment and systems with suppliers and trade consultants.
Redox attends all major WIOA conferences annually and will be there at the Tamworth Regional Entertainment and Conference Centre (TRECC) this April 6th and 7th.
The conferences cover a wide range of industry personnel from all levels of the industry. This includes key decision-makers, engineers, and of course, the operators themselves.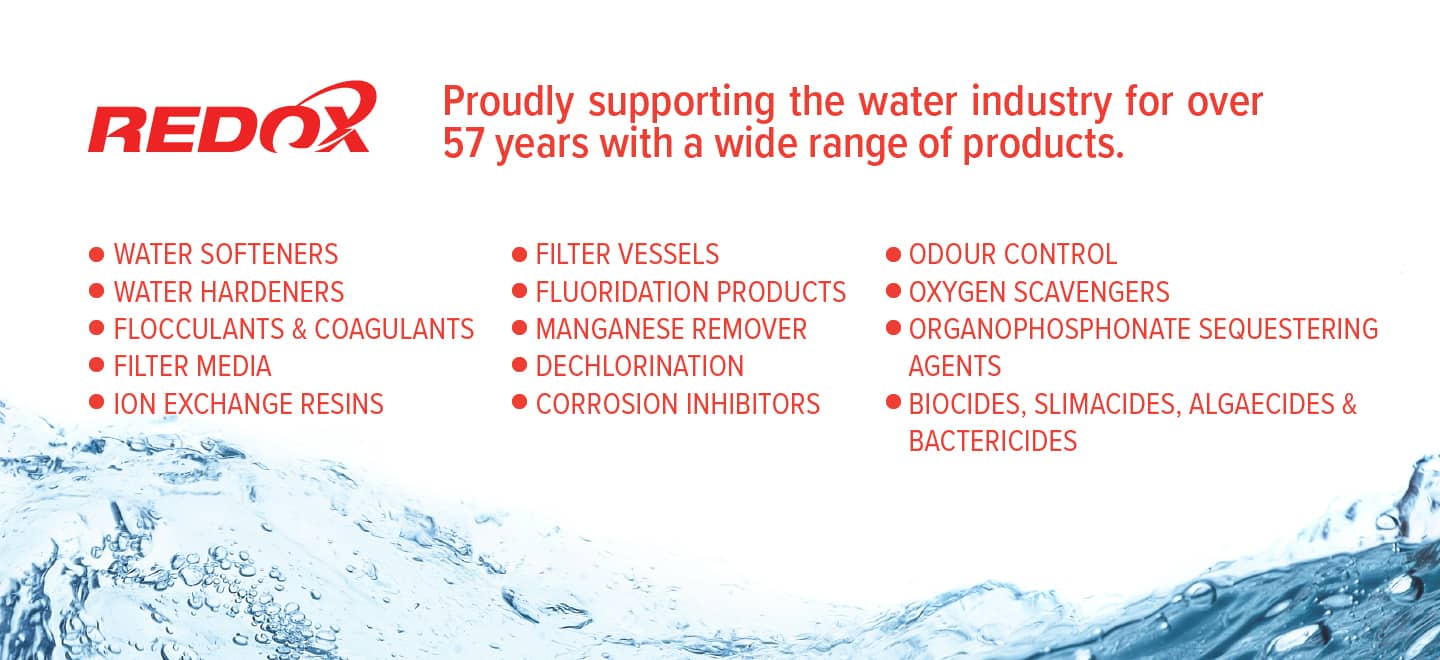 Our team will be at stand 64, and we look forward to seeing you there. Please come by and speak with one of our specialists about how Redox can become an integral part of your sourcing strategy.
The development of surfactants based on carbohydrates and oils is an exciting expression of the 'green chemistry' that led to new surfactant classes: namely, alkyl polyglucoside (APG).
It was first developed in 1893 by German Chemist Emil Fischer via a process that relied on the acid-catalyzed reaction of dextrose with fatty alcohols. Following a costly and time-consuming research and development process, Henkel successfully created an industrial production method for APG.
Alkyl polyglucoside is a mild, naturally derived non-ionic 'Green' surfactant in liquid form and is entirely biodegradable, safe for humans and the natural environment. 
Some Ingredient Highlights
Produced from natural, renewable resources

Non-ionic surfactant, compatible with all surfactant classes

Readily biodegradable

Very cost-effective

Extremely mild surfactant/emulsifier

Excellent emulsifying properties

Excellent skin compatibility

Outstanding foam behaviour with surfactants

Excellent cleaning performance
APG 
Applications in Industry
?
The use cases for Alkyl polyglucoside are innumerable, with an estimated global market worth $1.1B and projected to increase over 8% during 2021 – 2031.
APG is typically used to enhance the formation of foams in detergents (surface cleaners, dishwashing and laundry detergents), but because it's biodegradable and safe for sensitive skin, it has also found multiple applications in the personal care sector, including:
Bath Products

Cleansers & Wipes

Oral Care

Cosmetics
But its uses extend beyond these; 
APG can be used in fire equipment as a foaming agent, 

in the paper industry, it improves the softness of paper, 

As a fabric softener and dyeing auxiliaries in the textile industry, 

it can even be used as a gel, lubricant and wetting agent.
APG from Redox
Redox's Alkyl polyglucoside is available in various packing sizes, including drum and IBC configurations, coming in a range of INCI classifications:
Caprylyl/ Capryl Glucoside

Caprylyl/ Capryl Glucoside

Lauryl Glucoside

Decyl Glucoside
With activity levels ranging from 50% to 70%.
Presently quotations from our manufacturing partners are valid for two days max due mainly to the fact that fatty alcohols are being diverted to make biodiesel. 
Biofuels have become more economically attractive due to recent skyrocketing crude oil prices, so it's crucial you work with a supplier that can secure consistent quality; Redox is in an excellent position to fulfil and exceed your expectations. 
Contact one of our experts to discover how Redox can be an essential element of your sourcing strategy.
In 1814 a German scientist named Friedrich Ferdinand Runge developed a method to extract pure cocoa powder into its most potent form. The result was a white powder containing both fat molecules (known as acids) and sugars, which create energy when digested in our body. Today that substance (caffeine) is easily extracted and used to make various products we consume daily.
Caffeine and its numerous uses
We all know that caffeine is found in our daily coffees and teas; some might also be familiar with its move into the energy drinks and the sports performance markets. The reason it has been so effective and popular in these products is that caffeine keeps us awake, alert, and active whenever a little more energy is needed.
A lesser but more recent use case is caffeine in hair care products. Caffeine boosts hair growth by stimulating the hair roots. Haircare products with caffeine also strengthen the hair itself and make it more manageable on a day to day basis.
And it's not just used in women's hair products. Many men face early hair loss due to the effects of the male hormone dihydrotestosterone (DHT), which acts on susceptible hair follicles. Caffeine penetrates the hair roots and stimulates them, delaying or subverting male pattern baldness.
Whether it's brewed from an espresso, downed in sweet tea, savoured in chocolate or consumed in cola, caffeine is a mild stimulant to the central nervous system that has become a standard fixture in everyday life.
Synthetic v Natural Caffeine
These days the majority of the caffeine used in the market is synthetically derived as it is more cost effective to produce than the natural manufacturing process. Caffeine is found naturally in plants that humans have been consuming for thousands of years such as fruit, leaves, coffee beans, cacao, and guarana plants.
Caffeine: did you know?
Here are some fascinating facts about caffeine to consider:
Coffee, soft drinks, and tea account for 97% of beverage caffeine consumed in the United States, with coffee accounting for the most significant proportion.
Studies suggest that it can improve mood and concentration, sharpen your focus, and increase lifespan.
Caffeine has been shown to enhance physical performance by 3%. Aside from telling your brain it's not tired, caffeine improves calcium release in our muscles, allowing them to work harder.
How can we help?
Working with a supplier that can guarantee consistent quality is critical; Redox is in a great position to meet and exceed your expectations.
We offer both synthetic and naturally derived sources of caffeine across all regions. The supply of this item has been challenging for the past couple of years and requires a lot of planning to ensure continuity of supply. To avoid disruptions, Redox encourages its customers to plan ahead assuming long lead times than in the past.
Contact one of our specialists to learn how Redox can be an integral part of your sourcing strategy.
The rise of the industrial phosphates industry has gone hand in hand with technologies to purify phosphoric acid. During the 1960s and 70s, chemical producers raced to develop an adequately pure phosphoric acid for manufacture.
Two processes prevailed in the manufacturing of purified Phosphoric acid:
the 'wet' process
the thermal process
The thermal process typically produces a more concentrated and purer product. Still, it is energy-intensive, whereas the wet process undergoes a ten-step purified process of Ag grade phosphoric acid (involves sulphuric acid & rock phosphate).
Both methods meet FCC standards for food use.
How is Phosphoric acid being used?
It's a highly versatile and economical product where users are generally chasing its medium-strong strength acidic nature, Phosphorus (P) content or both.
Main uses include – 
source of Phosphorus in Agriculture

cleaning & metal treatment agent

food & beverage additive as an acidulant or flavouring agent

pH adjuster in cosmetics 

reagent in water treatment

production of detergents and many more. 
The latest and most exciting use is in Lithium batteries for electric cars. 
Announced as part of the third-quarter earnings report, Tesla reported that all entry-level Model 3 and Model Y electric vehicles would be equipped with lithium iron phosphate (LFP) battery cells, an excellent stimulus for the iron phosphate industry.
Our commitment to our customers
We deal in Purified Phosphoric Acid (PPA – white or clean), white being the most commercially important, accounting for 99% of demand worldwide. 
We have established a substantial Australian & New Zealand market share due to our long term partnerships with some of the worlds most prominent and most reliable PPA producers.
Whilst PPA is predominately produced in China, we have sources in Europe, Vietnam, the USA and some other smaller regions, ensuring continuity of supply to our many customers across Australia, New Zealand, and now into the USA and Malaysia.
This year, in particular, had demonstrated our capacity to continue to supply when the market fluctuations were at their highest, due primarily to China's energy and environmental constraints as well as world shipping difficulties linked with the COVID pandemic.
How we can help
We supply 1000L IBC's in Australia, bringing drums, carboys, and Isotainers. Strengths are 85%, 81% and 75%, and generally, in lower temp climates, users will use lower strength to avoid a slight chance of crystallisation. 
Our massive stock levels across our warehouses allow us to fulfil orders at short notice regardless of the required quantity and deliver them to any location across our customer base.
Working with a supplier that can guarantee consistent quality is critical; Redox is in a great position to meet and exceed your expectations. Contact one of our industry specialists today.
Our Partnering Manufacturers
Redox opens up a world of opportunity giving you access to more than 850 of the world's best manufacturers.