Skip to Content
Skip to Navigation
For comprehensive animal nutrition, it is well known that the use of in-feed antibiotics has until now, been the main strategy for controlling Clostridium perfringens- associated necrotic enteritis in poultry production. Recently, due to the fear of development of antibiotic resistant microbes, there is a strong trend to totally ban the inclusion of non-therapeutic antibiotics in poultry and swine feed.
Although various alternatives to antibiotics including probiotics, organic acids, enzymes, yeast peptide, prebiotics, essential oils and vaccination have been developed, no single satisfactory non-antibiotics measure against C. perfringens has been identified.  
Probiotics have been defined as the live microbial feed supplement which beneficially affect the host animal by improving its intestinal balance and overall animal nutrition.
Probiotics where originally derived from lactic acid bacteria (LAB) fermented dairy products and the faecal microbiome. Traditionally probiotics was thought to produce short chain fatty acids, optimise IgA production, modulate homeostatic bile acids production, and increase the integrity of intestinal epithelial layers.
In recent years, new technology and new fermentation method have been developed to select more specific super bacteriostatic strain for the new generation of probiotics (Clostide).
In the Figure 1, it is clearly shown that the antibacterial ability of Bacillus Licheniformis HJ135 developed by Vega group is 20 times than that of normal stain.
In broiler chickens challenged with perfringens, adding 300 grams/MT Clostide significantly reduced incidence of Necrotic enteritis; FCR was improved by 7 points.
In laying chicken hens, adding 300 grams/Mt Clostide improved egg production by 4.8% and significantly mortality rate.
In sows, adding 500 grams/ MT Clostide at 90 days after gestation significantly improved piglet weaning liveability and average daily weight gain was improved by 11.6%.
For weaned piglets, the addition of 500 grams /MT Clostide increased body weight gain by 4.15%; Diarrhea rate was reduced from 10.65% to 2.65%.
Want to know more? contact one of our industry specialists and ask them today
In our July shipping bulletin, we dive into the Global shipping industry continues to face an unprecedented crisis exacerbated by localised issues in Australia and NZ, reduced schedule reliability and shipping container shortages in Northern China.
In the past month our Chinese suppliers have felt the effects of the global imbalance of shipping containers. It has been widely reported that empty containers are piling up in Europe, North America and due to a lesser effect Australia. Shipping lines have been unable to collect empty containers to return China due to challenges with schedule reliability and berthing windows.
In simple terms, it means that there are no empty shipping containers in some Chinese ports, which means product cannot be shipped, causing further stresses and delays in the supply chain.
Global schedule reliability has dropped to below 39% in comparison to 75% this time last year [1],  meaning around the world less than 2 in 5 vessels arrive at Port on their scheduled time.
In Australia and New Zealand these statistics are embarrassingly worse, in May, New Zealand Ports only managed to have 6% of vessels arrive on time.[2] In Australia vessels are delayed 1-2 days, vessels are bunching outside the ports and in Sydney off-schedule vessels are delayed up to 12 days.
These delays globally are because of unprecedented demand for shipping combined with COVID-19 shutdowns in various major Ports of the world, the most recent being the Yantian COVID outbreak.
As reported in past shipping bulletins, industrial action has aggravated the issue, fortunately in the past month Hutchinson's Port has reached an agreement with their workers, meaning two of three major port operators in Australia have long term agreements in place. Unfortunately, Patrick's, which account for 40% of the container volume in Sydney[3] are still currently negotiating an agreement. Further, tug operators Svitzer are facing rolling 24 hour strikes across in ports in Australia.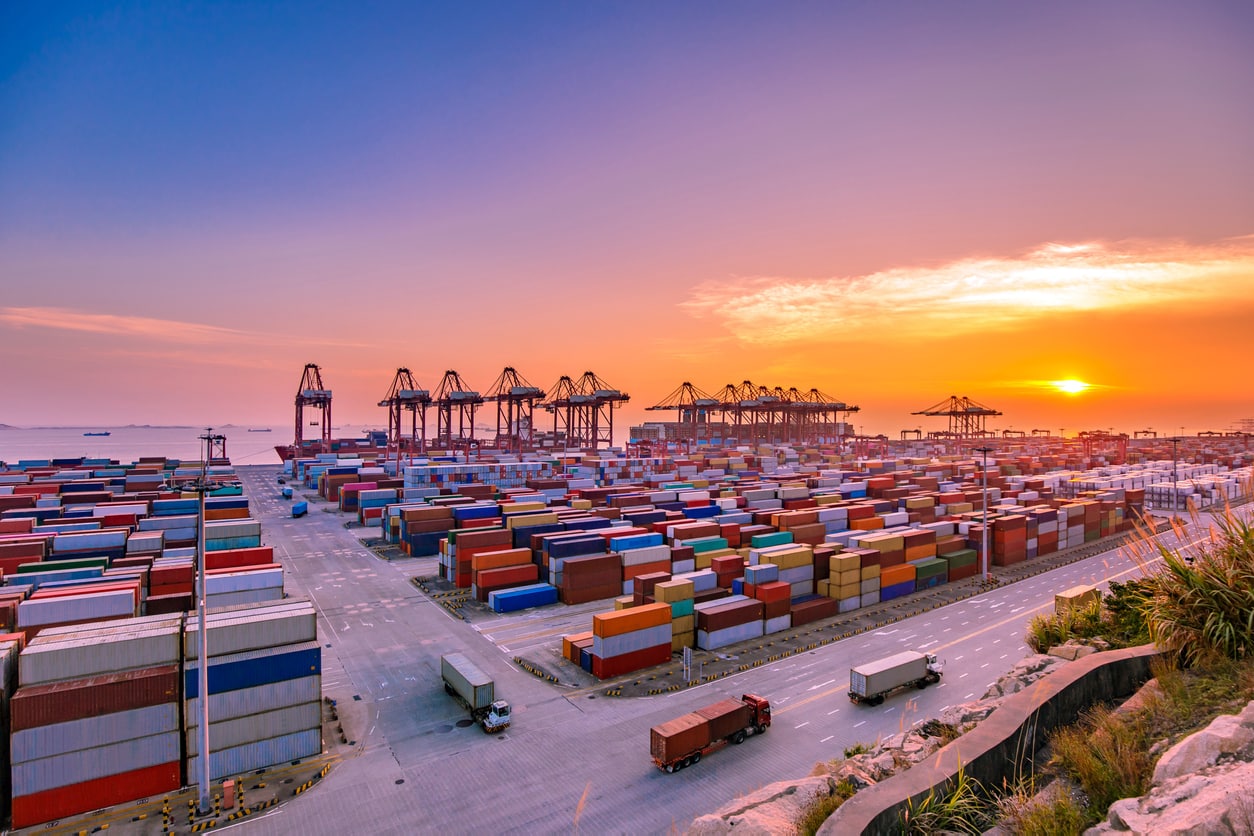 Shipping lines have reacted to this continuing uncertainty by reducing services to both Australia and New Zealand. In the last quarter of 2020, there was a 34% reduction in container vessels visiting New Zealand ports[4]. Into Australia as a direct example, Maersk has omitted Brisbane from its "Southern Star" service, as a direct result of "ongoing New Zealand port congestion and delays[5]"
The unreliability and high demand has continued to increase the price of shipping. Asia to East Coast America is still up over 200% compared to this time last year.[6] Into Australia and New Zealand this increase is more than 300%[7]. Unfortunately, in the current market these costs need to be passed on.
To ensure a smooth supply chain for our customers, Redox employs a dedicated team, with hundreds of years of combined experience in international freight. We hold contracts with all major shipping lines and can source stock from multiple different countries. It is important that you keep your account manager aware of future requirements as soon as you become aware.
If you have any concerns at all, please contact your account manager.
In today's Animal Nutrition Insights, Redox's Animal Nutritionist Dr Yumin Bao shares information on Yeast Peptides and how their inclusion in animal feed can improve several conditions that often affect animal health.
Yeast peptide is a naturally occurring molecule with 19 unique amino acids, long lasso structure antimicrobial peptide from the bacteria Citrobacter braakii.
Usually, this peptide has been referred to as the host defence peptide to directly kill bacteria, yeasts, fungi and virus. Because this peptide exhibits a net positive charge and a high ratio of hydrophobic amino acids, it can selectively bind to negatively charged bacterial membranes and is able to cross the membrane to inhibit RNA synthesis, resulting in lysis of the targeted pathogens such as E.coli and Semolina.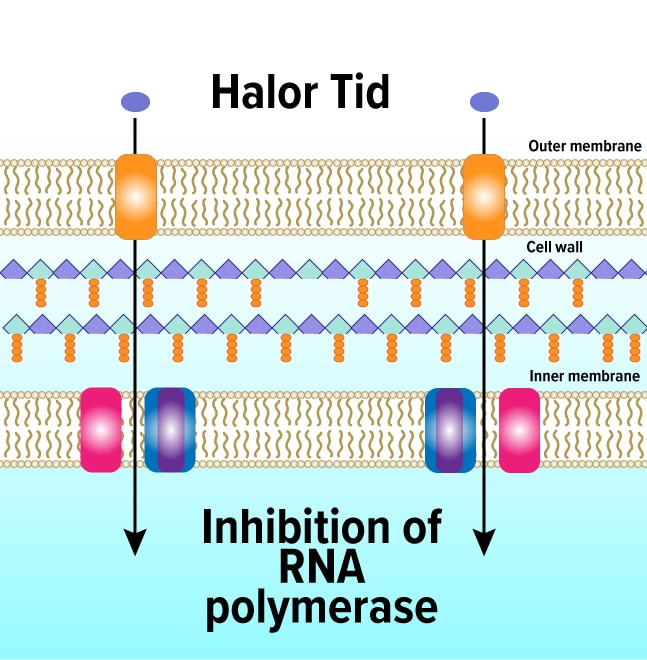 Therefore, different from antibiotics, it is difficult for pathogens to develop the resistance to this peptide since it would require drastic changes in the composition of membranes in targeted bacteria.
It has been demonstrated that the addition of this yeast peptide can improve several conditions in the below animals:
Weaning piglets with an average body weight at 7.98 kg for 28 days –
significantly reduced diarrhoea incidence from 12.4% to 6.74%
increase daily body weight gain by 7.1%
feed conversion ratio by 8%.
Laying hens –
increased egg production by 3.8%
significantly reduced broken eggs and mortality rate.
In broiler chickens, compared with the antibiotic treatment, the combination of this yeast peptide and the acidifier significantly reduced the mortality rate and improved body weight gain by 8.4%. As well in ruminants such as lambs, this yeast peptide has the significant effect on the prevention of urethral calculus.
In a field trial study conducted in China, the incidence rate of urethral calculus in three farms were 5.56%, 4.55% and 1.45%, respectively, one week after using the yeast peptide, the incidence of urinary stone dropped to zero due probably to the fact that the yeast peptide reduces pathogens infections.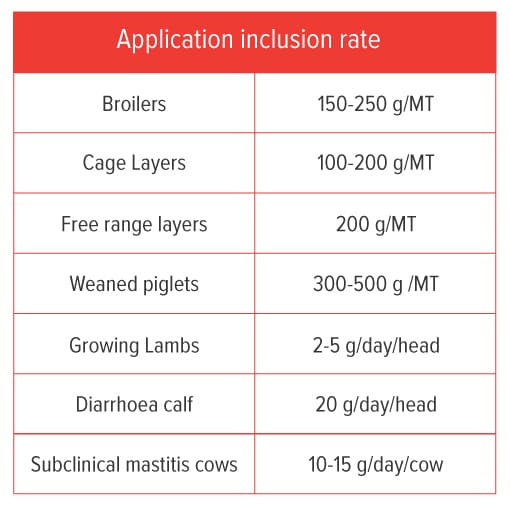 Want to know more? Contact one of our industry specialists and ask them today.
Unfortunately, as predicted in our previous bulletin, shipping conditions have continued to deteriorate, further COVID-19 Outbreaks in Southern China have caused more disruption than the Suez Canal Blockage and renewed industrial action at Australian Ports has fuelled concerns in the market about a repeat of port omissions and bookings not being accepted to some Australian East Coast Ports.
COVID-19 Cases in Guangdong, Southern China has resulted in reduced capacity of Yantian, Shenzen, Shekou, Chiwan & Nansha Ports and had significant flow on effects to most other Chinese Ports. Guangdong counts for 24% of Chinese exports, as well as being home to the 3rd & 5th largest Ports in the world[1]. At one stage Yantian Port was operating at only 30% of capacity and currently vessels have had to wait up to 16 days to berth[2]. The well-publicised Suez Canal Blockage only lasted 6 days,  this has been ongoing since at least the 25th May, it will have a flow on effect to all Chinese ports, creating new bottlenecks reducing Global Shipping reliability and will continue to push prices upwards.
New Industrial Action in Sydney, Brisbane and Perth, has raised concerns that if the two parties do not come to an amicable solution shortly their will be a re-occurrence of issues seen in late 2020. The action will lead to delays in vessels berthing at the port and discharging containers from vessels. If this continues, a repeat of 2020 could happen in which vessels omitted Sydney Ports and shipping lines introduced a Congestion Surcharges. We will keep you up to date as we continue to monitor this situation.
In positive news, there has been reduced congestion at Auckland Port, with increased train services meaning that delays between Tauranga & Auckland have reduced from in excess of two weeks to three days.[3] Unfortunately however, Shipping lines are still arbitrarily charging an Auckland Port congestion Surcharge.
In California, delays and congestion have reduced at Los Angeles and Long Beach Ports, however wait times have increased in Oakland to as much as three weeks[4]. As a result multiple lines have stopped calling Oakland, Maersk suggests that these delays in berthing have reduced effective capacity by up to 20%.[5] As a result of these delays and ongoing congestion (even if easing in LA/Long Beach), shipping prices continue to increase to record levels, up 200% on this time last year, and increases into USA of 6% a week.[6]
To ensure a smooth supply chain for our customers, Redox employs a dedicated team, with hundreds of years of combined experience in international freight. We hold contracts with all major shipping lines and can source stock from multiple different countries. It is important that you keep your account manager aware of future requirements as soon as you become aware.
If you have any concerns at all, please contact your account manager.
Butyric acid is an important short chain fatty acid that has antimicrobial activity and is now being widely used as feed additives to control pathogens.
Butyric acid is produced within the animal intestinal lumen by bacterial fermentation of undigested dietary carbohydrates and endogenous proteins. 90% of this butyric acid is metabolized by cecal epithelial cells or colonocytes to provide multiple beneficial effects on gut health.
However, free butyric acid has an offensive odour and is difficulty to handle in practice. In addition, free butyric acids has been shown to be largely absorbed in the upper gastro-intestinal tract, resulting in the majority not reaching the large intestine, where butyric acid would exert its major function.
Therefore, commercial sodium salt butyrate has been developed to ease the handling and prevent the release of butyric acid in the upper gastro-intestinal tract.
But tributyrin consists of butyric acid and mono-butyrin and in the upper gastro-intestinal tract, tributyrin is hydrolzed into butyric acid and α-mono-butyrin but in the hindgut, the major molecule will be α-monobutyrin which provides more energy, to boost muscle growth and to promote capillary development for better nutrients transportation.
There are a number of disorders associated with the gut health of chickens including:
diarrhoea
malabsorption syndrome
coccidiosis
necrotic enteritis
The addition of tributyrin has been widely used to combat gut disorders, and ultimately enhance chicken gut health.
In layer chicken hens, it is able to improve calcium absorption in particular in older laying hens and improve eggshell quality.
In piglets the weaning transition is a critical period due to severe stress resulting from shifting from liquid to solid feed, changing in environment, and mixing with new pen mates.
In a recent piglet trial we conducted in Rivalea, it is clearly shown that adding 2.5 kg Tributyrin /MT post weaning diets for 35 days improved body weight gain by 5% and feed conversion ratio by 3 points.
Tributyrin can also be used in milk as a replacer for whole milk and partially negates the negative effect that milk replacers have on rumen development.
Want to know more? Contact one of our industry specialists today and ask them today.
Since our previous update, shipping conditions have not improved. The widely reported Ever Given Suez Canal issue has caused a further deterioration in the global shipping market. Global prices have continued to increase, reliability reduce & further outbreaks of COVID-19 have disrupted both local and international supply chains.
'Global supply chains will remain unreliable and container shipping prices and profits high for the rest of the year' – AP Moller Maersk CEO
Globally, increased consumer demand for retail products, in conjunction with normal shipping demands has meant that there are not enough ships, nor containers in the world to meet demand. Together with reduced reliability & port congestion this has caused global prices to significantly increase. Global shipping price remains 278.4% higher than this time last year[1].
Unfortunately, no one, and no one company are immune to these charges, Kmart, the biggest importer of shipping containers in Australia, was experiencing higher freight costs because it needed to tap the spot container market to meet rising demand. "We get pretty good rates than others but it's still substantially higher than agreed rates," [2].
Further to this Auckland Ports are still arbitrarily charging a port congestion fee. Vessels are waiting offshore for 10-11 days before being able to berth[3] or alternatively containers are waiting at Tauranga for 2 – 3 weeks before being able to catch the train to Tauranga. We would actively encourage you to speak to your sales representative about strategies to ease the delay, including unpacking & storing within one of our multiple Tauranga storage & handling facilities.
Container Ships have continued to be at levels not seen in the past 10 years. Only four in ten ships arrive at their port on time, with the average ship being 6.16 days late[4]. A container coming from China to Australia/NZ can easily be on two or three ships, potentially intensifying delays in excess of three weeks.
Across the past 18 months, every region of the world has been affected differently by COVID-19. At Los Angeles Port up 1800 staff or over 10% of staff have been on leave at anyone time as a result of COVID-19.[5] This has caused congestion and delays in excess of 30 days importing and exporting from the USA. In India, there have been similar staffing issues at ports, on top of regional transport prohibitions & suppliers facing government restrictions on operations.[6] These issues are replicated across all countries to varying degrees. However Redox have quality assured suppliers across all corners of the globe to minimise disruptions caused by regional COVID-19 cases and restrictions.
There are suggestions that shipping pricing & reliability will not normalise again until Mid-2023, when ships ordered this year will become operational and be able to meet growing consumer demand mentioned earlier.[7]
To ensure a smooth supply chain for our customers, Redox employs a dedicated team, with hundreds of years of combined experience in international freight. We hold contracts with all major shipping lines and can source stock from multiple different countries. It is important that you keep your account manager aware of future requirements as soon as you become aware.
If you have any concerns at all, please contact your account manager.
Sources:
[1] https://www.drewry.co.uk/supply-chain-advisors/supply-chain-expertise/world-container-index-assessed-by-drewry#:~:text=The%20average%20composite%20index%20of,of%20%241%2C838%20per%2040ft%20container.
[2] https://www.afr.com/companies/retail/grounded-kmart-eyes-10b-in-sales-20210419-p57kiv
[3] https://www.stuff.co.nz/timaru-herald/news/124594274/global-freight-disruptions-impacting-exporters-and-cool-store-operators
[4] https://www.maritime-executive.com/article/first-signs-of-improvement-in-shipping-reliability-and-reduced-delays
[5] https://www.latimes.com/business/story/2021-01-20/covid-surge-hits-la-ports-increasing-need-for-vaccines
[6] https://www.spglobal.com/platts/en/market-insights/latest-news/agriculture/042621-pandemic-tears-through-indias-agriculture-commodity-demand-exports-show-resilience
[7] https://www.seatrade-maritime.com/containers/newbuild-over-investment-could-shorten-container-shippings-bull-run
Our Partnering Manufacturers
Redox opens up a world of opportunity giving you access to more than 850 of the world's best manufacturers.